---
Squadron 303 participated in the 23rd Ball of Aviators and Polish Defense in Krakow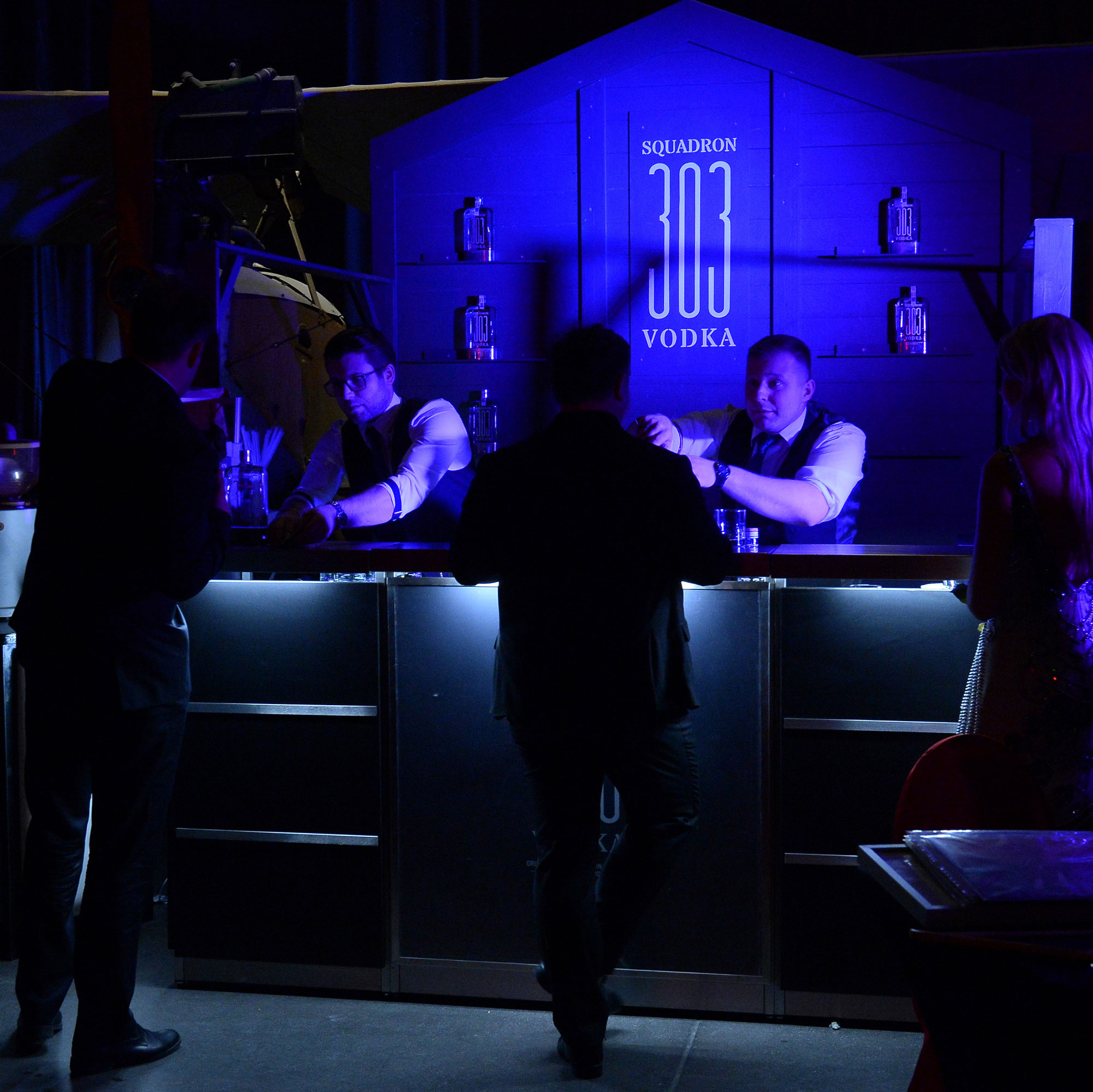 The Squadron 303 vodka which is recently available on the Polish market, refers to the glorious traditions of Polish aviation. Its shape and way of producing is inspired by the fate of our pilots who fought in the Second World War in the Battle of Britain. An alcohol which is in Tudor House offer, since the polish debut conquers the hearts and stomachs of premium drinks and aviation fans. No wonder that the last weekend the Squadron 303 brand came to the Polish Aviation Museum in Krakow where the annual, 23rd Ball of Aviators and Polish Defense took place. The event was attended by several hundred guests associated with Polish aviation and defense. In the ballroom, just next to the main stage, Squadron 303 stand was located. A special vodka cocktail called "Polish Hero" was prepared ans served. In a taste and aroma it provides very similar experiences to pilots who were in a Spifire cabin during the World War II.
Beside the stand, the Squadron 303 brand along with the distributor – Tudor House company – was a donor. For the needs of the charity auction, the Squadron Leader Box consisting of a wooden box, a bottle of Squadron 303 vodka and two glasses with metal bottoms was donated. All income from the auction – in the amount of 66 thousand PLN – will go to two beneficiaries indicated by the commanders of the Armed Forces.
We are glad that we participated in the Ball and supported such a noble projects which was help for two disadvantaged soldiers.