---
Teeling Revival IV made its debut on the Polish market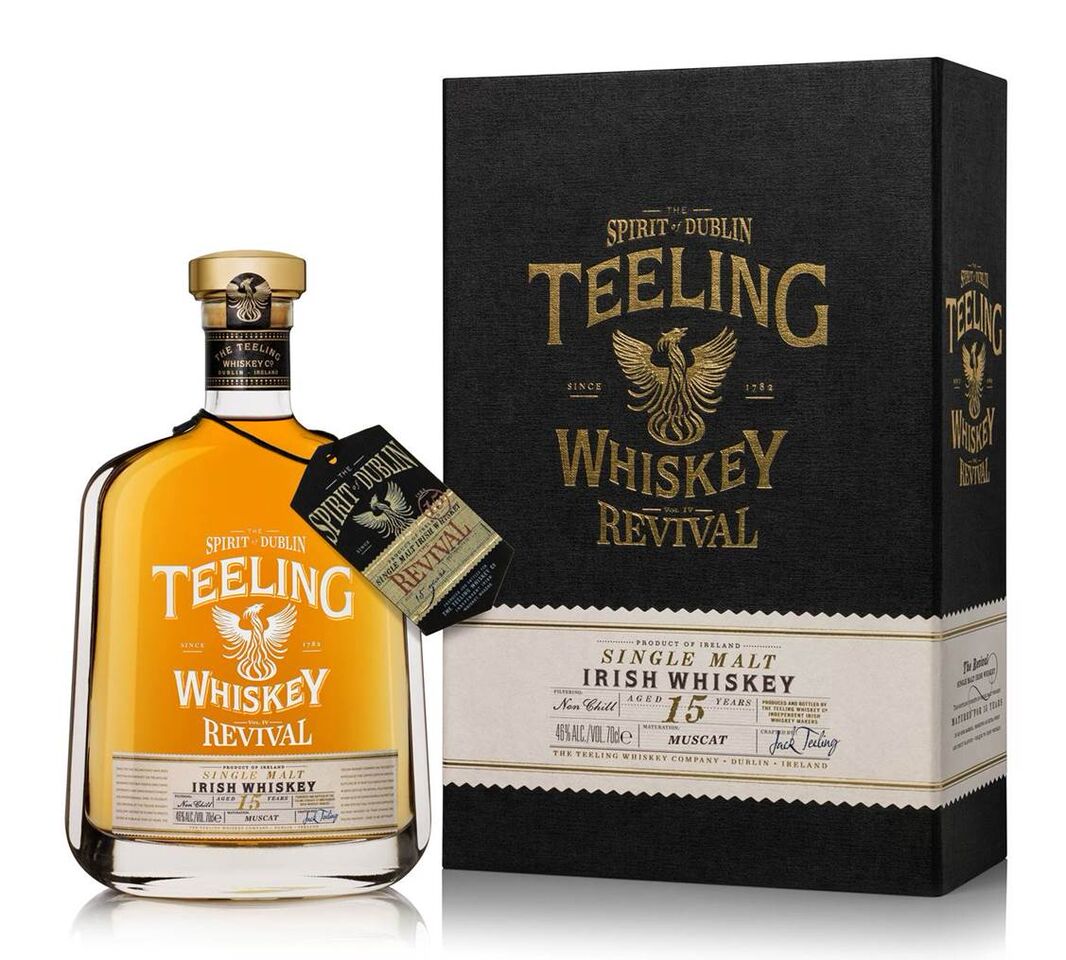 15-year-old single malt whiskey from Dublin which is available in a limited edition, finally came to Poland. Teeling Revival IV is a real surprise for all whisky fans. This year, the fourth edition of this series tempts with aromas of citrus fruits and the taste of chocolate.
Dublin, the capital of Ireland, was an undisputed world capital of whiskey. Over the years its splendor passed away. The distilleries that were located there, has been closed or moved to other regions of the green island. The situation was changed by the well-known Teeling brand (since 1782 on the market).  The new Teeling Distillery was opened in 2015 in the heart of Dublin (with a tourist part). This is the first distillery opened in this city for over 125 years. To commemorate this moment, the limited edition of Teeling, consisting of 10,000 bottles, appeared on the market. Its name "Revival" comes from the word "revival" and is intended to symbolize the renaissance of whiskey production in this region. A lot of interest inspired producers to issue next annual editions.
This year they decided to bottle 15-year-old single malt whiskey, which spent 14 years in a Bourbon cask and later 12 months in Muscat sweet wine barrels for finishing process. The effect is surprising – the whiskey is characterized by an intense aroma of tropical fruits (pineapple, mango, banana, peach or Chinese satsuma) and the sweet taste of dark chocolate and vanilla with an intriguingly dry wooden finish.
Whiskey is not filtered, thanks to which it was bottled with an increased power of 46 percent. The new Revival has already been awarded by experts: it received the "Irish Whiskey of the Year 2017" and "Liquid Gold Award" awards. In the prestigious "Jim Murray's Whiskey Bible 2018" received as many as 95 points out of 100.
About 100 Teeling Revival IV 15 YO bottles were sent to Poland. The product is available in the Ballantines stores and in the Tudor House offer.